Human Kinetics is the authority on coaching and officiating, providing the latest in coach education, development, practice, and the highest performance at the top level. Find our newest releases, popular titles, and a range of supporting resources below!
Recently published
---
Fresh coaching insights
Winning Ways of Women Coaches
We've entered a new era of women in coaching. Women coaches across the globe have triumphed, using their expertise, experience, and sustained success to break down barriers and establish new standards of excellence in their coaching roles.
Winning Ways of Women Coaches reflects this new era. Some of the most exceptional women coaches in the world have contributed to this groundbreaking book, each examining a different coaching topic from her unique viewpoint. Representing 15 different sports – including professional football and baseball – and earning more than 50 national championships and dozens of world and Olympic titles, these coaching pioneers provide the acumen and inspiration to succeed in the coaching profession.
Edited by volleyball coaching legend Cecile Reynaud, PhD, the book equips current and aspiring women coaches with innovative strategies and real-world insights to address common coaching challenges, build and maintain successful sport programs, foster player engagement and growth, and further their coaching careers.
Sport Coaches' Handbook
While the impact of coaches on their athletes has been appreciated for more than a century, only recently have researchers reached a consensus concerning the key coaching principles and methods that consistently ensure the most positive outcomes for athletes and coaches. Sport Coaches' Handbook presents this more holistic approach to coaching and provides possible applications to raise the quality of coaching around the globe.
This groundbreaking reference is for aspiring coaches and current coaches across all sports and participation levels. Sport Coaches' Handbook is authored and edited by leading international figures in coaching and coach development who have been selected by the International Council for Coaching Excellence (ICCE). The book helps coaches to fulfil their chosen role while considering their personal values and philosophy, the athletes they coach, and the environment in which they work.
The Language of Coaching
Try to recall the best coach you've ever had. Consider what differentiated them from other coaches; what made them so effective? Was it their knowledge and programming, or did it come down to the way they communicated with you and the way they made you feel? While the former are critical, it is a coach's words that set them apart from the rest.
The Language of Coaching focuses on the impact that communication has on an individual's ability to learn and perform a movement. Written by performance coach Nick Winkelman, the book examines how instruction, feedback, and cueing can significantly affect training outcomes. Grounded in motor learning and the science of attentional focus, Winkelman takes you on a journey, guiding you through practical coaching frameworks that will help you adapt your language to the learning needs of those you support.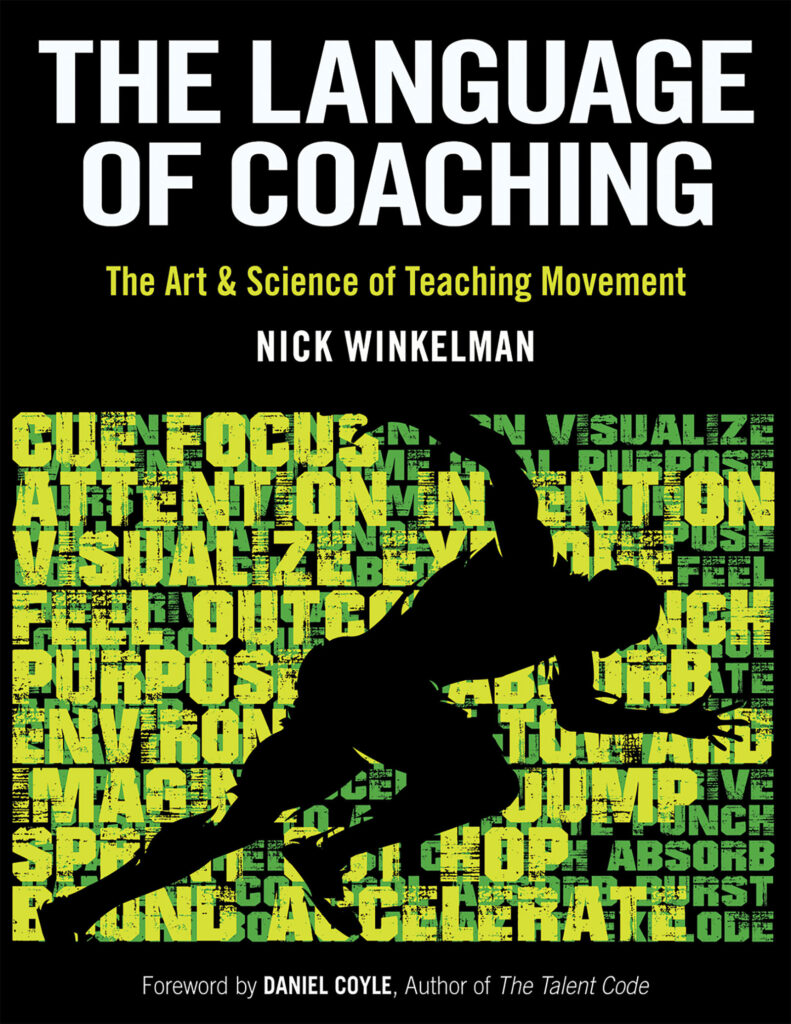 Recent and popular blog posts
What is the flow model of coaching and how can I use it?
How do coaches work so that clients experience a sustained flow of energy and other resources to achieve their dreams? Clients enter a coaching relationship with varying levels of energy and resources for change. They may want change; they may be in the midst of a personal drought of energy and resources. It may well be that the first task of coaching is to address the energy levels and resources available to clients at the onset of coaching….
In this post we explore the flow model of coaching and how you can use it as a coach. This content is excerpted from Foundations of Professional Coaching.
Secrets of a personal trainer: How to keep clients on track
As a personal trainer, one of the first steps you will take with a new client is conducting an initial assessment, determining an appropriate starting point for achieving established goals.
Such assessments are not one-off events, but should be ongoing – checking in along the way to make sure the client stays on track.
In this post, we explore some of the most important responsibilities of trainers when it comes to ongoing assessment and keeping the client on track. Adapted from Secrets of Successful Program Design.
Editor's choice
---
Coaching
---
Officiating
---